Commercial & Residential Tree Removal
Commercial and Residential Tree Removal Services
Remove Problematic Trees, Safely and Quickly
Trees are part of your lawn, and removing them is a last resort. That said, sometimes removing one tree ensures the health and safety of the entire property. When it becomes necessary to remove a problematic tree, GreenScapes has you covered. Our experienced professionals will come to your property promptly and remove your problem tree safely and effectively.
Our tree removal specialists are fast and courteous, and they'll get the job done right, the first time. They can handle jobs of any size, from pruning overgrown trees to removing stumps or entire trees when necessary.
Our staff is well-equipped and we own our own equipment; our tree removal teams include:
Crane trucks
Stump grinders
Chippers
Personnel capable of handling hazardous situations safely
We emphasize professionalism in all our endeavors, and that starts with our employees. At GreenScapes, we provide our employees with continuing education in the off-season, so you can be sure they're knowledgeable and skilled when they're tending to your property. When you hire GreenScapes for your maintenance needs, you're hiring a professional organization with deep roots in the Louisville community.
Accountability is important to us, so we document every visit. We own our own equipment and don't rely on outsourcing or subcontracting, so our team members are on site when it's convenient for you.
Quality, Professionalism, Accountability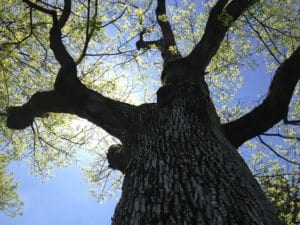 The invasive Emerald Ash Borer has been confirmed in the Kentuckiana area for over a decade.  Many ash trees have since suffered and/or died.  If you have a dead tree or one in decline, please give us a call.  GreenScapes can either remove dead trees or treat the healthy ones to help the tree survive and prevent further spreading of this infestation.
Call today for a free tree removal estimate.